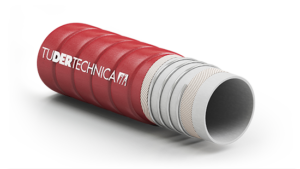 I was visiting #Frenchbroadbrewing a few days ago when George, the brewer, came up to me and asked if I was the one that sold them the Ferrari. A little confused, I replied that I supplied them the red Tudertechnica Glidetech butyl hose. "That's what I'm talking about" replied George. Ok, glossy bright red finish, good in corners (highly flexible) and light weight. I can see the comparison.
You may argue that there is a limited market for Ferrari's. True. But it is my business model to supply the very best to discerning customers at a reasonable cost by applying lean processes.
I am grateful not only to Tudertechnica but IVG, Red Valve, Precision Hose, Rubber Fab and my offshore suppliers for providing me with superior performing products.